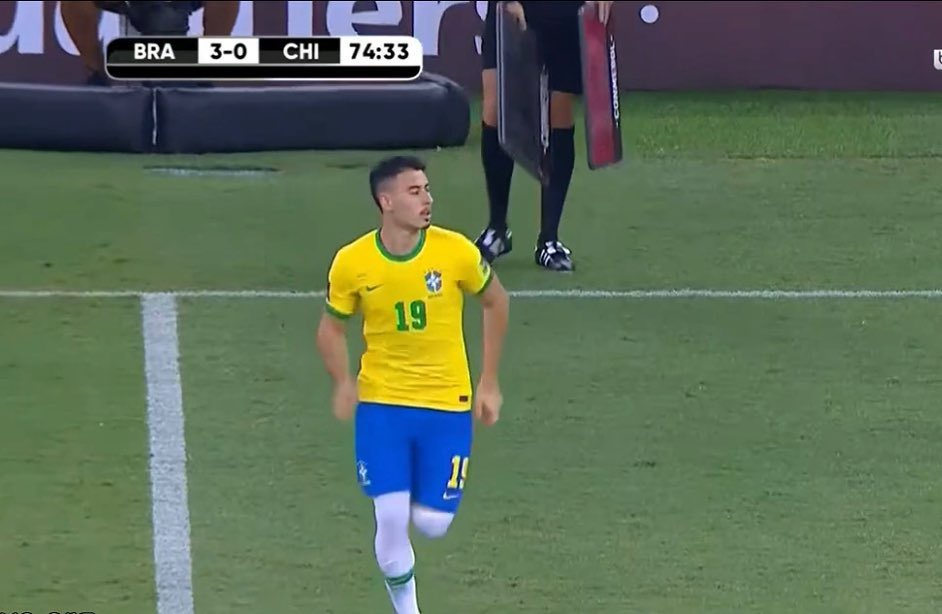 Arsenal star Gabriel Martinelli has joined a host of sizzling talents that have made up the World Cup squad for Brazil, with the tournament now getting closer and closer by the day. The Gunners forward has been in an e coueahijg form so far this campaign and has been a key member of Mikel Arteta's team that has taken the rest of the Premier League by storm so far this campaign. The young Brazilian has been very effective for Arteta's side this campaign, cementing himself in the starting XI and creating a formidable partnership with his fellow attackers at the Emirates Stadium.
Having missed out on the previous squad call-up, it was feared that he might be missing out on the final squad that Brazil will be playing with at the World Cup but those fears have been laid to rest as his place in the squad has now been confirmed. The forward took to Twitter to break the news and show his excitement at the prospect of representing his nation at the forthcoming World Cup Tournament.
Here's the squad in full:
Goalkeepers
Alisson
Liverpool
Ederson
Manchester City
Weverton
Palmeiras
Defenders
Thiago Silva
Chelsea
Marquinhos
Paris Saint-Germain
Danilo
Juventus
Eder Millitao
Real Madrid
Alex Telles
Sevilla
Alex Sandro
Juventus
Bremer
Juventus
Dani Alves
PUMAS
Midfielders
Casemiro
Manchester United
Lucas Paqueta
West Ham United
Fabinho
Liverpool
Fred
Manchester United
Everton Ribeiro
Flamengo
Bruno Guimaraes
Newcastle United
Forwards
Neymar
Paris Saint-Germain
Richarlison
Tottenham Hotspur
Vinicius Junior
Real Madrid
Antony
Manchester United
Raphinha
Barcelona
Rodrygo
Real Madrid
Pedro
Flamengo
Gabriel Jesus
Arsenal
Gabriel Martinelli
Arsenal
Brazil have been tipped to win the World Cup this year and with a squad full of talents like they have, they may well go all the way and clinch the trophy.